providing a solution to connect a remote location through VSAT network. The site will be linked with a 2 way VSAT terminals through a NOC, and the network topology is shown in Fig.1.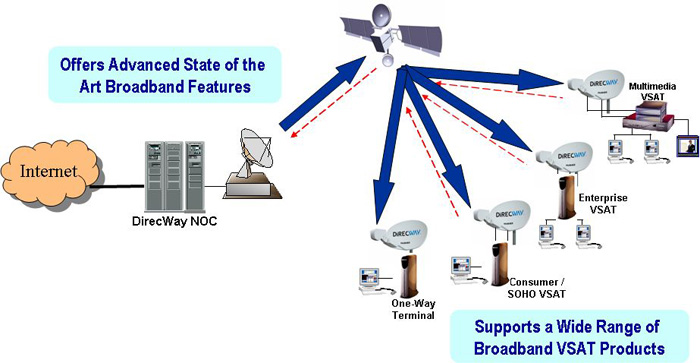 Fig.1
available speeds:

1- Standard [128Kbps/512Kbps].
2- Plus [256Kbps/1024Kbps].
3- Premium [512Kbps/2048Kbps].

And it will support 13 users or virtual IP's per terminal and the real IP is optional with extra fees.